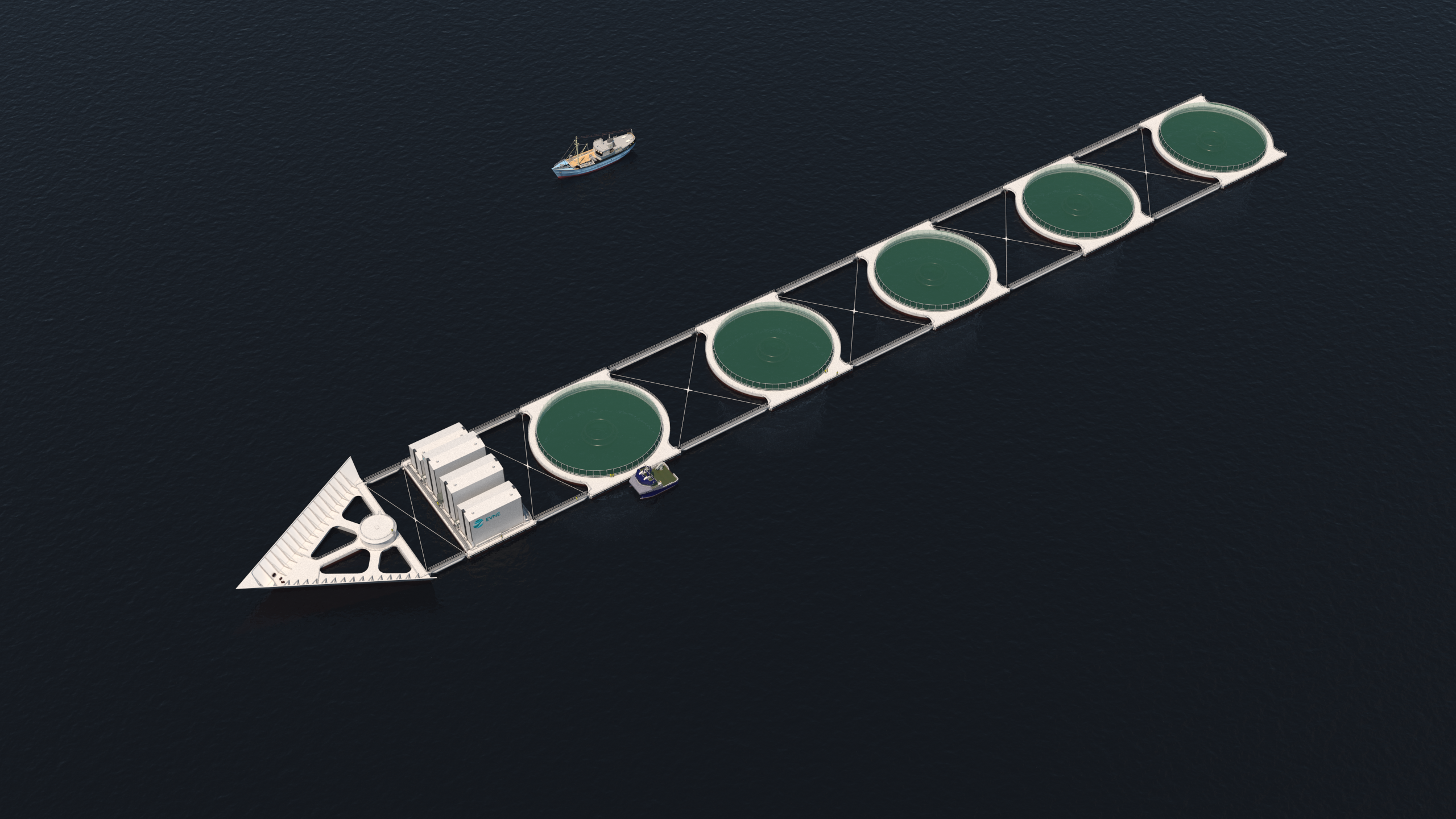 The story about EVNs Autonomous Offshore Fish Farming Vessel started back in August 2015, when the first thoughts about the new patent «the tipping bow» occured.
To cut a long story short, this patent made it possible to construct a safe, low cost, hinged vessel that could cope with the roughest winter storms in the north Atlantic ocean. This hinged construction made it possible to install autonomous sub surface current deflectors to each pen, wich made it possible to introduce quite young salmon into offshore locations with currents exceeding 1 knot (0,5 m/s)!
November 2017 was the concept study launched in Norway. Together with nearly 100 other concepts we are still in a dialogue with the Norwegian Directorate of Fishery regarding an application for concessions.
Since then we have been in dialogue with fish farmers both in Norway and abroad to find our first customer for this concept.
May 2019 was a complex general assambly CFD simulation launched, that gives potential customers better documentation to evaluate the Wave Master concept.
October 2019 was our concept accepted in The Explorer. Read more about it in: AOFFV
We find that our solution meet 10 of the UN sustainable development goals: SDGs
Please contact us to find out more about how we meet the UN sustainable development goals!